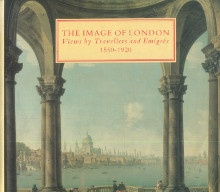 The Image of London Views by Travellers and Emigrés 1550-1920
Warner, Malcolm
Trefoil Publications, London, in association with Barbican Art Gallery, 1987.
The Image of London - London by Canaletto, Whistler, Monet and Pissarro - The Great Fire - The New Rome - Gustave Doré in London - Catalogue of Exhibition - Barbican Art Gallery - Paperback - Used
In-4, broché sous couverture illustrée en couleur, 190 pp.
Nombreuses illustrations en noir et en couleur.
Assez bon état. Quelques marques d'usage avec un pli angulaire sur le plat supérieur, quelques annotations et passages surlignés.
afficher le sommaire
The City of the Present, by Malcolm Warner - Topography or Art : Canaletto in London, Brian Allen - The Aesthetics of Change : London as seen by Whistler, Robin Spencer - London in the Art of Monet and Pissarro, John House - Catalogue : Select Bibliography. - The Expansive Metropolis. - The Great Fire. - London Restored. - The New Rome. - The Pleasure Ground. - London Labour and the London Poor. - The Tourist Attraction. - River Life. - The Modern Babylon. - Doré in London by Samuel F. Clapp. - Street Life. - Night and Fog. - The City in Flux. - Motif of Modern Art - Index of Artists. - List of Lenders.
Ce catalogue a été édité à l'occasion de l'exposition The Image of London Views by Travellers and Emigrés 1550-1920 présentée Barbican Art Gallery, à Londres, du 6 août au 18 octobre 1987.
SUR LE MÊME THÈME
---